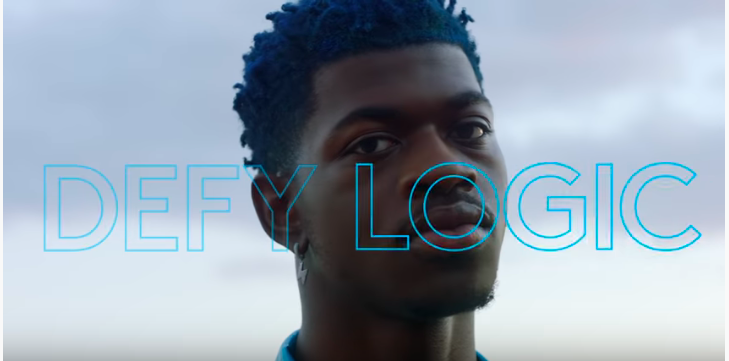 What a year. If ever there was a year that needed people to come together it is this year.
Typically, the super bowl is a highly anticipated shared experience, bringing millions together at the same time on a Sunday afternoon, regardless of the team they're supporting.
Last year 99.9 million viewers tuned in. This year with only 25,000 fans in the stadium, not counting the cardboard cutouts of fans, TV viewing will be the focus.
The teams and halftime entertainment are ready. It's the advertisers that have a bigger challenge than ever to strike just the right note–to win. A year when some fans just want an escape will be contrasted with others sensitive to a brand that doesn't acknowledge the sustained isolation, grief and societal need. The wrong approach could do big damage to a brand spending $5.5 million for a 30 second spot. Make a wrong move and the backlash will be fast and furious. Should they go for humor (a game favorite) or strike an empathetic tone. Let's see what this selection of advertisers say about who we are this year.
Intro
NFL Super Bowl LV Official Trailer 2021
As I say every year, I'm here for the ads, but this preview trailer makes me want to watch the game. It's always always ALWAYS about the storytelling, whether heartfelt or funny. Does the story draw you in? This one does. It's compelling and conveys the right tone of strength and perseverance for where we're at right now.
Viewers Just Wanna Have Fun
And who can blame them. The Super Bowl is all about entertainment and the commercials should be too. Fans want to cheer for their team and laugh at funny unexpected commercials. We deserve it. And those wily, clever creatives, directors and producers come through with some great material.
– Bud Light Seltzer Lemonade uses a play on the 2020 "lemon of of year" to make lemonade flavored seltzer. Everyone can relate and the gags are fun.
– But will they also air this Bud Light Seltzer Mango: Post Malone's Brain spot? Playing off the success of last year's commercial (I loved it), this year goes inside Posty's brain again to evaluate a mango flavored seltzer. Another extremely clever, fun, smart execution and brand representation.
– Pepsi is skipping commercials this year but sponsoring the half-time show headlined by The Weekend. This fun promo delivers the perfect balance of regular folk getting their groove on with The Weekend's crowd pleaser song and a celebrity sighting of the man himself. From the comments on YouTube people are going to LOVE this show.
– Scotts Miracle-Gro surprises us with celebrities converging to help "keep the backyard thing from 2020 going" in a lighthearted nod to our pandemic retreat to backyards, balconies, driveways, and sidewalks everywhere. Fun cameos and it's cute seeing the Travolta father and daughter duo dance together.
– Jimmy John's enlists Brad Garrett as the gangster "King of Cold Cuts," an east coast sandwich king not to be outdone by a "two first name samwich joint." No message. Pure fun.
– Pringles flavor stacking elicits such devotion that Houston engineers missed their space crew's successful splash down and a stacking-distracted tanker also misses the shipwrecked crew. "Endless Flavors To Stack. Enjoy Carefully."
Remind Us Who We are
Pulling a twelve-hour shift or wrapping up your 12th zoom meeting for the day it's easy to lose sight of purpose and what's meaningful. These commercials gently brought us back to what's important.
– Anheuser-Busch. From celebration to frustration to sadness to comradery, grabbing a beer is about friendship and support. "When we say "Let's grab a beer", it's never just about the beer. It's always about life's most meaningful moments – big and small – that happen when we come together over a beer."Perfect reminder for the times. #LetsGrabABeer"
– Michelob Ultra. in a time when millions of people have signed up for Yale professor Dr. Laurie Santos' class on how to be happy, Michelob ultra is asking the question "What if happiness has always been there fueling the run towards greatness?" "Are you happy because you win, or do you win because you're happy? #JoyWins" with athletes from all ages and time periods. Not bad question to help keep us centered during a tough time.
– Pepsi's Halftime promo: The Walk. This is of course, The Weeknd, an artist on his way to the stadium, but the message is directed at everyone who's struggling. It's about the vulnerability and strength necessary to face challenge head on. "Our stories are a lifetime in the making. We give to the world and the world gives back. What we create changes us, every performance is a new chapter, every stage a new beginning."
– Huggies. Parenting is tough in any era and at any age but the last year has been particularly taxing for new parents. This spot celebrates the joys and wonder of being a baby (who does that?!) while reminding parents that they are not alone in managing the complexity of baby life.
– Logitech and Lil Nas X. Defying, defiance (didn't know I could!) and celebrating the people that go their own way with hope and empowerment. Situated squarely in today's climate with a fist in the air for diversity and creativity, staying true to who you are and being a maker of everything and anything. "Defy Logic."
Part Of The Solution
When so many things need fixing where do you start? These companies stayed true to their brands and delivered a message of hope and inspiration.
– Chipotle wants us to consider "What if a burrito could change the world? It could change how we plant things, water things, grow things, pick things, move things…it could change all the things. It could make our farmers happier. More organic. More real. More soil-helping, less carbon emitting, and world changing." Every consumer can make a difference by making a choice at every point of purchase.
– Indeed. With historic unemployment and no end in sight for the pandemic, the job-hunting site's message "We help people get jobs" couldn't be more vital right now. Real people and a meaningful story. This is a fantastic weeper of a piece.
– Toyota. Didn't see this one coming. Get out the tissues for this true story of Paralympian Jessica Long's unstoppable spirit. "We believe there is hope and strength in all of us. Toyota, proud partner of Team USA." A message of hope, empowerment, and sharing couldn't be more timely.
– Uber Eats brings back Wayne's World with Wayne and Garth. Everything you like about the treasured local access show uses the best storytelling tricks —babies, fashion trends, nostalgia, a wind machine, slo-mo, even a celebrity cameo. In only the way that Wayne and Garth can, they urge everyone to eat local—but I sensed some very subtle subliminal messaging…or did I?
– Budweiser. Budweiser isn't airing a commercial instead redirecting ad dollars to support COVID-19 vaccines awareness to help safely bring people back together. "Over the past year, we've seen America's collective resilience. We've seen everyday people turn isolation into connection, and strength into hope." Budweiser wants "to champion those stories and honor the ordinary people of America doing extraordinary things." Lean On Me was the perfect soundtrack choice.